Rubber Grommet for Brake Hose Bracket
---
Rubber Grommet for Brake Hose Bracket,rubber material,suitable for holding brake hose,cables or tubes.
Features:
Cost Effective Price
Reliable and Professional
100% inspect before shipping
Available custom
Free sample for checking quality
OEM and ODM service provided
Rubber Brake Hose Accessories include rubber brake hose components,rubber grommets,rubber protection sleeves,rubber clips grommets,rubber sleeves,rubber boots,rubber covers,and more….These rubber brake hose accessories are used for holding brake hose or brake lines,used with hydraulic connections for cars,karts,motorcycles,protect hose end fittings connections.…
Rubber brake hose components,rubber grommets,rubber covers,rubber boots and rubber sleeves are application for Classic Bikes,Off Road Pit Bikes,Super Bikes and Quad Bikes/ATVs,Dirt Bikes and more….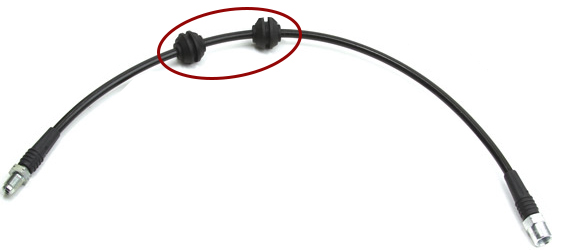 Thanks for choosing SSUNNBRAKEPARTS,we are the leading manufacturer of brake hose,brake fitting and brake lines in China.Brake hose includes SAE J1401 EPDM brake hose,Teflon Braided Stainless Steel Brake Hose and Steel tubes….And Brake fittings include brake banjo fittings,male fittings with external thread,female fittings with internal thread,center support fitting on the rubber hose,brake line fittings,banjo adapters,T connector,brake pipe fittings,hardwares for stainless steel braided hose…And custom fittings will be made according to your drawings or samples.
Brake fittings that Sunny Brake Parts OEM quality replacement use cold-forming technology to ensure no leakage after crimping at the brake hose. And the Cold Forming consistency makes each part in the same die,the material is used at 100% efficiency.So we have the cost and quality advantages.Professional grade quality and favorable price.Contact with us for more information.Thank you.